We had our crockpot  overnight with what would have been a delicious stew type meal, called chulent.  It had beef, sausage, potatoes, kasha, brown rice, a delicious sauce and beans.  It would have been a  warming and filling for lunch on the Shabbos (Sabbath) but —- dum de dum dum.  
My husband got to the kitchen first and saw that the clock was dark.  Then, he noted the microwave was also dark.  Then, he quietly panicked and touched the crockpot which was cool.  He poked his finger into the mixture in the pot and it was cold, stone cold.  There went lunch.
Since, we do not cook on Shabbos, I put together a lunch of leftovers which did not compare to the chulent.  They were cold and while tasty, they just did not fulfill hubby's longing for a bubbling stew.
After Shabbos……… The conversation went like this.  I am not kidding.
Me: You must be hungry, not having your chulent today.
Hubby:  I am starving.
Me:  I know.  What would you like.  Name it and I will make it.
H:  I don't care.  Anything will do.  I am starving.
Me:  No, I want you to tell me and I will make it.
H: Anything.  I am starving.
Me: Tell me.
H:  OK, pancakes.  I am starving.
Me: Great.  You got them.
He went on  his way and I went to the kitchen to make pancakes but I did not want pancakes.  Sweet was not for me, tonight, only savory.  How could I not make the pancakes?
Continued conversation:
Me: Do you really want pancakes?
H: I don't care. I am starving.
Me: How do potatoes sounds?
H: Fine, I don't really like pancakes.
me: Huh?  OK, potatoes it is.
I  did make the potatoes, nice and creamy and loaded with cheddar cheese.  I did this in the microwave to cut the time.  After all, the poor man was starving or have you missed that point?
Creamy Cheddar Potatoes
Ingredients:
3 large Yukon Gold potatoes (peeled and diced)
1 1/2 cups shredded Cheddar cheese
1/4 cup low fat sour cream
1/2 cup low fat milk
salt to taste
Method:
In a medium sized mixing bowl, place potato pieces and water to cover.  Cook on high for 6 minutes or until potatoes are completely cooked.
Drain potatoes and place back in bowl.  
Add milk and sour cream to potatoes and mix well.
Top with cheddar and return to microwave.  Microwave for 2 minutes.
Remove and mix well so that potatoes are coated with the cheese and cream.
This is pure comfort food.   The man is not starving.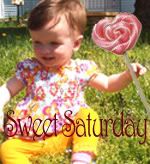 See Ya in the Gumbo    Mop it Up Mondays        Made From Scratch Monday      Inspire Me Monday         Veggie Mama's Meatless Monday     Mealtime Monday    My Meatless Monday        Marvelous Mondays