I made a yummy soup for dinner and needed something for us, to eat, after the soup.   I would normally go to potatoes or pasta or possibly fish.  I was looking to use up some of my frozen vegetables so I did take a potato dish but altered it to share the starring role with spinach, corn and red pepper. 
It is interesting that the corn seemed to be the vegetable that stood out.  It added the most flavor to the mixture which surprised and pleased me.  I like corn more than spinach.  The spinach was more of the background.  The potatoes had onion mixed in them which added to the flavor.
Ingredients
Spray cooking oil
2 Idaho potatoes, peeled and chopped (You could use frozen hash browns.)
1 medium onion, chopped
1  1/2 cups frozen spinach
1 1/2 cups frozen corn
1/2 cup chopped red bell pepper
1 cup Egg Beaters or 4 eggs
1 cup shredded Cheddar Cheese
Preheat oven to 375° F. Spray bottom and sides of 1 1/2 quart casserole.
Press chopped potatoes and onions on bottom of casserole. Bake 10 minutes.
While potatoes are cooking, mix the remaining ingredients (except cheese) in a large bowl.  Pour on top of potatoes.

Return to oven and bake 30 to 35 minutes or until center is set.
Sprinkle with cheese. Bake 1 to 2 minutes or until cheese is melted.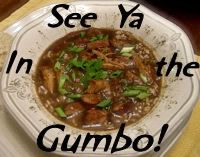 Makin' You Crave Mondays       Pennywise Platter Thursday     Friday Food   Gallery of Favorites